Welcome to Nine Elms Books
Nine Elms is an independent specialist imprint that is dedicated to bringing you the most creative and interesting minds in contemporary writing today.
From crime fiction, history to biography, Nine Elms features a diverse list of titles, showcasing both well established and exciting new authors.
Recommended Read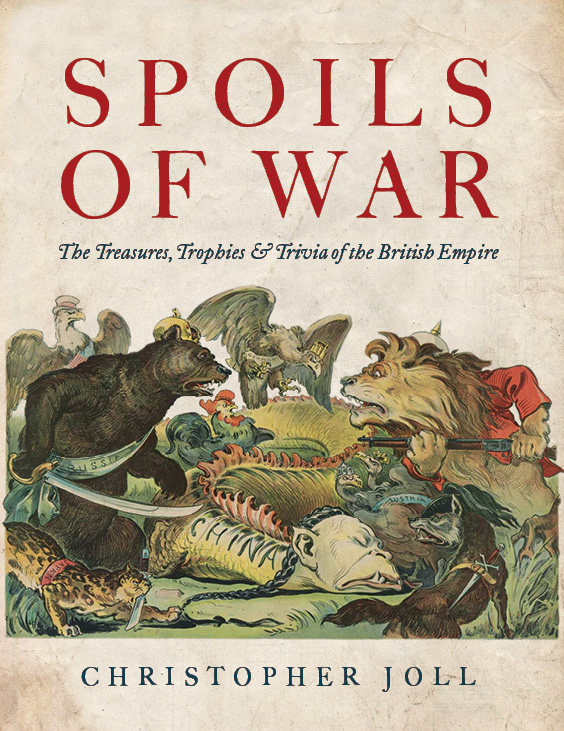 Spoils of War
SPOILS OF WAR
The Treasures, Trophies & Trivia of the British Empire
Author: Christopher Joll
Foreword: The Duke of Wellington
Over the last seven hundred years the United Kingdom has acquired a staggering array of treasures as a direct result of its military activities – from Joan of Arc's ring to the Rock of Gibraltar to Hitler's desk. Spoils of War describes these spoils and how they came to be acquired as well as telling the tales of some of the extraordinary (and extraordinarily incompetent) men and women, now mostly forgotten, who had a hand in the rise and fall of the British Empire. Along the way the book debunks a significant number of myths, exposes a major fraud perpetrated on a leading London museum, reveals previously unknown spoils of war and casts light on some very dark corners of Britain's military history.
Hardback
ISBN: 978-1-910533-46-8
Size: 246 x 189 mm
Pages: 320 Illustrated
Published: 20 April 2020
£25.00